Erasmus Mundus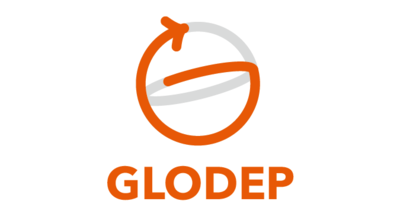 Palacký University Olomouc is in the role of the head of the university in the implementation of the jointly implemented master's program GLOBAL DEVELOPMENT POLICY (GLODEP), the so-called "joint degree".
The program will provide students from all over the world with the opportunity to study at three European universities that are part of the GLODEP consortium, namely Palacký University Olomouc, Université Clermont Auvergne (France) and Università degli studi di Pavia (Italy). The fourth semester is then devoted to practice or research at partner institutions around the world.
Approximately 15 Erasmus Mundus Joint Master Degree scholarships covering tuition, insurance and travel and living expenses have been prepared for students entering the next academic year. For the second time, Palacky University received financial support from the European Union for this program.

GLODEP is one of nine prestigious EU-funded Erasmus Mundus programs that will take place in the Czech Republic next academic year.
The application deadline for the next academic year is January 31, 2021 - for students applying for a scholarship and April 30, 2021 for self-payers.
GLODEP - Global Development Policy is a two-year program aimed at training experts in the field of international development. Graduates will find employment in public administration, in international organizations, in the non-profit sector or in business focused on development policies and practice.
More information at www.glodep.eu, in case of questions write to study@glodep.eu.
The two year full-time integrated programme aims at qualifying individuals to lead initiatives, projects and institutions translating Copernicus data (remote sensing and in-situ) into information for management decisions within a broader Digital Earth vision.
Study Earth Observation and Geoinformatics in the first academic year. Two Specialization Tracks offer outstanding candidates a pathway towards excellence in GeoData Science as well as GeoVisualization and Geocommunication in the second year of studies. The Geographic Information Science / Systems (GIS) Master of Science programme is offered as double degree in English language.
More information at https://www.master-cde.eu/, in case of further questions, please contact barbara.brunner@plus.ac.at or jakub.konicek@upol.cz

Palacký Univesity Olomouc is for many years part of the jointly implemented MA programme SOCIETY, POLITICS AND CULTURE IN GLOBAL CONTEXT: EUROCULTURE, the co-called "joint master degree".
EUROCULTURE is two-years interdisciplinary international MA programme offered by the consortium of eight European universities (Universidad de Deusto, Spain; Rijksuniversiteit Groningen, The Netherlands; Georg-August Universität Göttingen, Germany; Uniwersytet Jagiellonski w Krakowie, Poland; Uppsala Universiteit, Sweden; Univeristé de Strasbourg, France; Universita degli Studi di Udine, Italy). The programme focuses on cultural and social development in Europe, question of European identity, values, citizenship and cultural relationships. Students spend first two semesters at two chosen European unviersities.
For each academic year programme offers 22 Erasmus Mundus scholarships covering tuition, insurance, travel and living costs. Programme EUROCULTURE repeatedly receives financial support from European Union. In 2020 programme received European accreditation. Palacký University Olomouc has been part of the EUROCULTURE programme for over 15 years.
General deadline for applications for each academic year is from October 1st until January 15th for Erasmus Mundus scholarship applicants, and May 1st for self-financed students.
More information at https://www.euroculturemaster.eu/, or https://www.euroculture.upol.cz. For more question please contact euroculture@upol.cz or tereza.lyckova@upol.cz.