Fulbright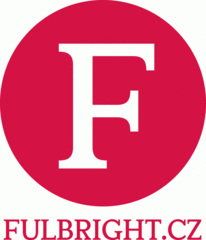 The Fulbright Commission is an intergovernmental organization specialized in educational exchange programmes between the Czech Republic and the USA.
The prestigious Fulbright scholarship programmes funded by the Czech and US governments provide Czech nationals with an opportunity to study, conduct research or teach in the USA, and Czech educational and research institutions with a teacher or researcher from the USA.
Applicants apply for grants directly with the Fulbright Commission, and not through their home academic or other institutions. Grantees are selected in open competition. The scholarships typically cover the costs of living, a return airfare, health insurance, and possibly also some other costs (tuition or a part of tuition, textbooks, etc.)
Source: Fulbright.cz
FULBRIGHT COMISSION
P. O. Box 108
130 00 Praha 3
tel. (02)227 8542, (02)697 6526
fax: (02)697 5600
e-mail: fulbright@fulbright.cz
http://www.fulbright.cz
The contact person at the UP is Prof. Jaroslav Miller, a Fulbright Fellow in 2008. He is appointed an Honorary Fulbright Program Ambassador to the Czech Republic. At Palacký University he coordinates the programme to improve the awareness among PU academicians, researchers and students of scientific and teaching mobilities in the USA and foster institutional cooperation with American universities in the area of science and education. In addition to other activities promoting the programme, Jaroslav Miller provides consultations for all parties interested in the Fulbright scholarship at all UP faculties. Applicants may email Jaroslav Miller at jaroslav.miller@seznam.cz.